Sony Home Audio & Video
Shop Sony home audio and video by category
Discover Sony sound bar technology
360 Spatial Sound that adapts to your environment.
Sony's revolutionary 360 Spatial Sound Mapping Technology  creates multiple phantom speakers from just a sound bar and rear speakers, giving you a new sensation of sound.
Get the real cinema sound with Dolby Atmos and DTS:X.
Immerse yourself in breathtaking realism with 360° surround sound from Dolby Atmos and DTS:X.
So immersive. So real. 
Immerse yourself in sound with 360 Reality Audio – an audio experience as real as if you were at a live concert or with the artist recording in a studio. 
A new frontier of surround sound.
Immerse yourself in multidimensional audio experience with the HT-A9 High Performance Home Theatre System.
Extend your sound with optional speakers.
Take your home entertainment even further with optional wireless subwoofers and rear speakers for deeper, more immersive sound.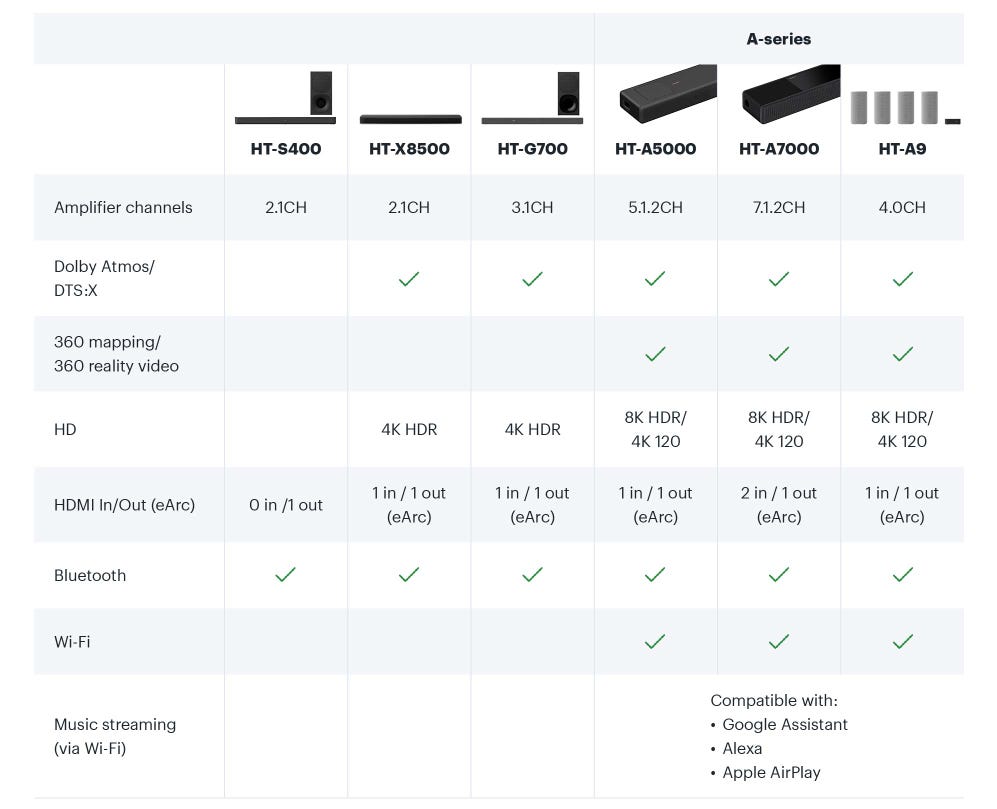 Enhance your sound with a Sony receiver
Bring home cinema-worthy Dolby Atmos and DTS:X sound.
Give your home entertainment system a cinematic upgrade with the STR-DH790 7.2-channel A/V receiver. Experience the same all-encompassing surround sound you get in movie theatres at home with Dolby Atmos and DTS:X support. Plus, get the superior picture quality to match with 4K HDR pass-through.
Get the whole picture with 4K.
Experience the bigger, clearer picture when you upgrade your home theatre setup with the STR-DH590. This 5.2-channel A/V receiver brings movies to life with 4K HDR pass-through, Dolby Vision, and flexible surround sound. Bring all your entertainment together with Bluetooth technology and multiple inputs.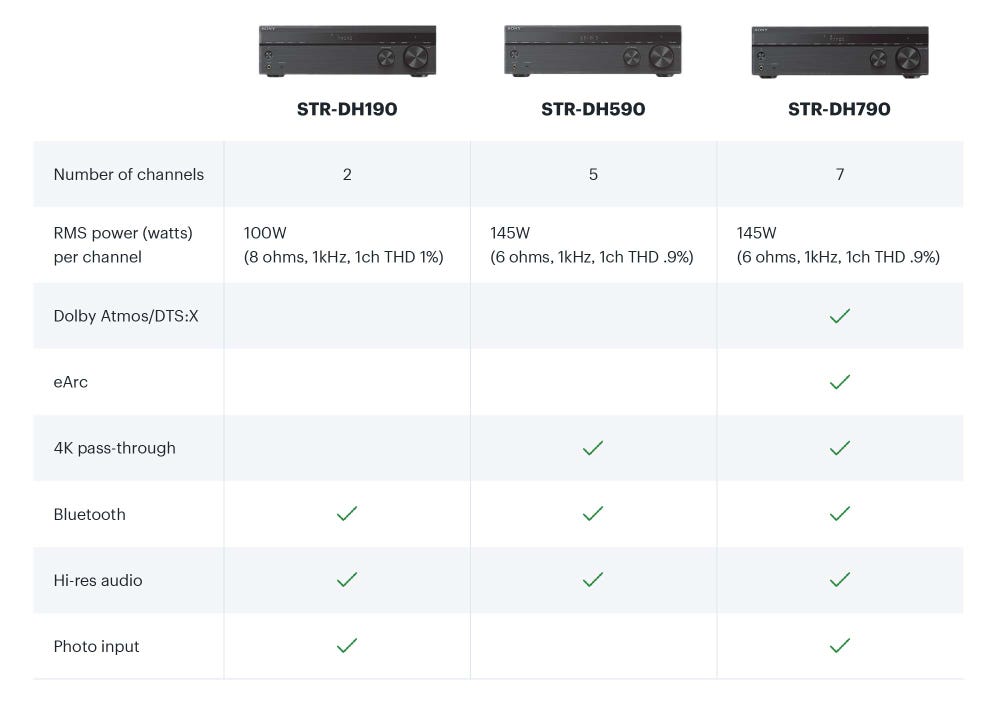 Discover Sony DVD and Blu-Ray players
All your entertainment in one place.
Sony's selection of 4K Ultra HD Blu-ray players let you enjoy fast, stable 4K video streaming directly from your favourite content platforms.
Keep watching your favourite DVDs.
Play all your favourites and enjoy near-HD picture quality and clear sound with Sony's versatile, compact DVD players. They also feature fast/slow playback and CD support.
Dolby Vision.
Bring scenes to life with striking highlights, deeper darks and vibrant colours. Dolby Vision is an HDR solution that creates an immersive, engaging cinematic experience in your home.