LG 5.2 Cu.Ft High Efficiency Front Load Steam Washer & 7.4 Cu. Ft. Electric Steam Dryer - Black
---
Overview
Stop battling with your old washer and dryer every time laundry duty calls. This washer and dryer bundle from LG will transform laundry duty for good. It includes a high efficiency front load steam washer with 5.2 cu. ft. of capacity, and an electric steam dryer with 7.4 cu. ft. of capacity. Turn overflowing laundry hampers into a chore well done.
Bundle Overview
Here's what you'll get:
LG 5.2 Cu.Ft High Efficiency Front Load Steam Washer (WM4370HKA) - Black Stainless

LG 7.4 Cu. Ft. Electric Steam Dryer (DLEX4370K) - Black Stainless
SAVE $500
$2099.98
SALE ends:
Sold and shipped by Best Buy
Scheduled Delivery
We'll email you the earliest available delivery date.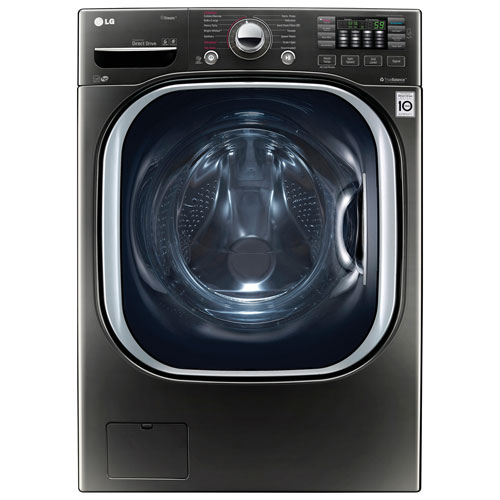 LG 5.2 Cu.Ft High Efficiency Front Load Steam Washer (WM4370HKA) - Black Stainless
Web Code: 10550175
Take the hassle out of laundry day with this 5.2 cu. ft. high-efficiency front load steam washer from LG. Cram in tons of towels and armfuls of clothes, then sit back and relax as LG's TurboWash technology cuts wash times down by 20 minutes. Tough stains? LG's Steam and 6Motion
---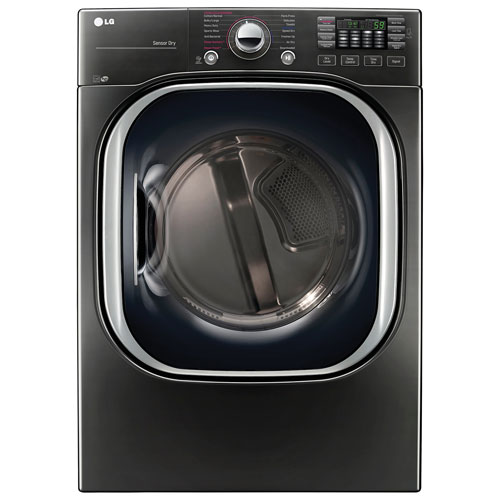 LG 7.4 Cu. Ft. Electric Steam Dryer (DLEX4370K) - Black Stainless
Web Code: 10550169
Dry more laundry in fewer loads with this LG 7.4 cu. ft. electric steam dryer. The large, spacious capacity can handle family-sized loads and big, bulky items like bed sheets with ease. TrueSteam technology helps remove wrinkles, static, odours, and allergens. The reversible door is handy when you're installing the