Samsung 5.2 Cu. Ft. HE SuperSpeed Front Load Steam Washer & 7.5 Cu. Ft. Electric Steam Dryer - Black
---
Overview
Spend more time at home and less time at laundromats with this major appliance bundle from Samsung. You get a 5.2 cu. ft. high efficiency SuperSpeed front load steam washer and 7.5 cu. ft. electric steam dryer.
Bundle Overview
Here's what you'll get:
Samsung 7.5 Cu. Ft. Electric Steam Dryer (DVE45N6300V/AC) - Black

Samsung 5.2 Cu. Ft. High Efficiency SuperSpeed Front Load Steam Washer (WF45N6300AV/A5) - Black
Sold and shipped by Best Buy
Scheduled Delivery
We'll email you the earliest available delivery date.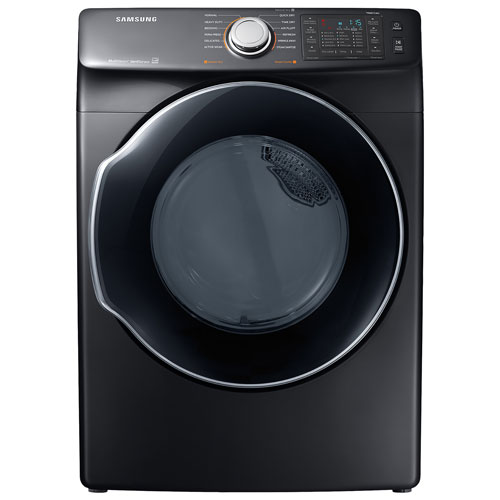 Samsung 7.5 Cu. Ft. Electric Steam Dryer (DVE45N6300V/AC) - Black
Web Code: 12307932
The Samsung electric steam dryer utilizes the power of steam to freshen and sanitize your laundry. This large capacity, 7.5 cu. ft. dryer effortlessly handles sheets and towels and protects clothing against heat damage with moisture-detecting sensors. You can also remotely start, pause, or monitor your progress with a smartphone
---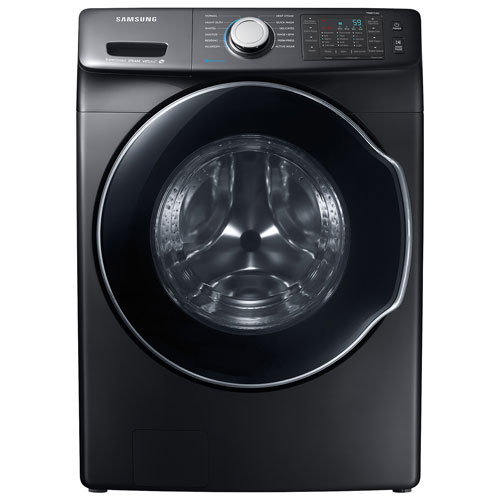 Samsung 5.2 Cu. Ft. High Efficiency SuperSpeed Front Load Steam Washer (WF45N6300AV/A5) - Black
Web Code: 12307973
Spend less time doing laundry with the Samsung high-efficiency steam washer. The larger capacity, 5.2 cu. ft. tub allows you to do fewer loads, and the bottom steam releasing design provides a deeper clean without pre-treatment. This front-loading washer is EnergyStar rated and boasts SpeedSpray technology for a faster, cleaner