GE 2.8 Cu. Ft. Front Load Steam Washer & 4.1 Cu. Ft. Electric Dryer - White
---
Overview
Small homes and laundry rooms will benefit a lot from this GE bundle. This set includes a compact GE 2.8 cu. ft. front load steam washer and 4.1 cu. ft. electric dryer. The steam washer features multiple settings to deal with different stains, while the Quick Dry option allows the dryer to dry clothes rapidly.
Bundle Overview
Here's what you'll get:
GE 4.1 Cu. Ft. Electric Dryer (GFD14JSINWW) - White

GE 2.8 Cu. Ft. Front Load Steam Washer (GFW148SSMWW) - White
Sold and shipped by Best Buy
Scheduled Delivery
We'll email you the earliest available delivery date.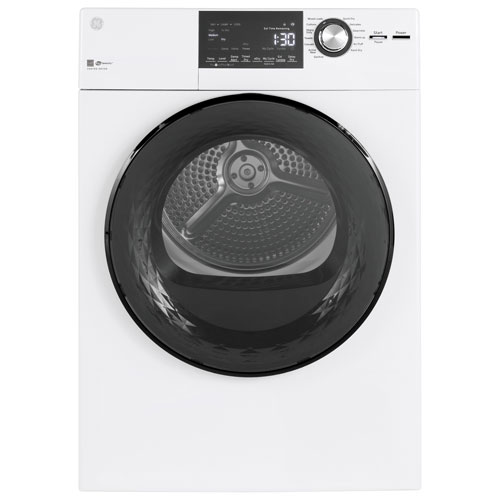 GE 4.1 Cu. Ft. Electric Dryer (GFD14JSINWW) - White
Web Code: 13885409
Whether you're living in an apartment, condo, or just have a small laundry room, this energy-efficient GE 4.1 cu. ft. electric dryer is designed to fit your space. It boasts a wide range of drying cycles and features like Sensor Dry, Dewrinkle, and Quick Dry to give you the power
---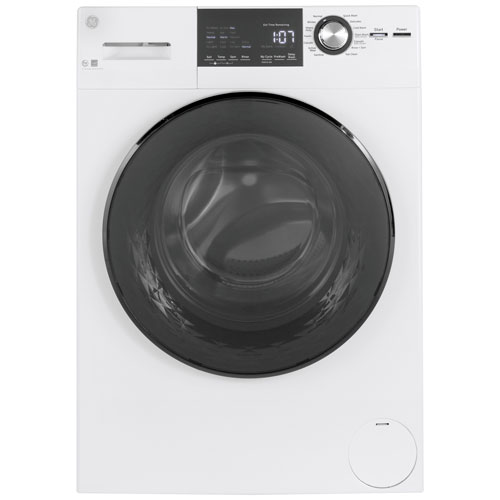 GE 2.8 Cu. Ft. Front Load Steam Washer (GFW148SSMWW) - White
Web Code: 13865215
Experience a powerful clean in a compact package with the GE 2.8cu. ft. front-load steam washer. It is equipped with a built-in steam function to blast through tough stains and a variety of cycles and settings to leave your clothes clean and fresh. Energy Star certified, it uses less energy