Discover Best Buy Protection for your product.
Why choose Best Buy Protection?
We're technical experts.
We offer a workmanship guarantee on all repairs so you don't have to wonder about quality.
All repairs are done domestically.
Technicians are manufacture authorized to fix most brands and will always use the right tools and parts.
We have Agents ready to chat 24/7.
Accidents happen day and night. Chat online with a live Agent or go directly to our Self-Service Portal.
How does it work with manufacture warranties?
Best Buy technicians are manufacturer authorized to fix most tech. That means during the warranty period, if you have a plan, we'll always try our best to fix your device locally instead of sending it away.
Keep in mind, we take care of important repairs your manufacturer's warranty doesn't, like failure due to a power surge, if something goes wrong after the warranty period, and much more. Please choose a product above, like TVs, to get more detail.
Manufacturer's Warranty
Best Buy Protection
Best Buy Protection with Physical Damage
(Available In-Store Only)
Parts and labour coverage
✔️
✔️
✔️
Accessory coverage
✔️
✔️
✔️
We fix it or replace it
✔️
✔️
Multi-year protection
Rarely
✔️
✔️
No lemon policy
✔️
✔️
Food spoilage and laundry reimbursement
✔️
✔️
Power surge coverage
✔️
✔️
Screen protection for burn-in, bad pixels, and ghosting
✔️
✔️
In-home service for major appliances and TVs
✔️
✔️
Convenient monthly billing (available for select products)²
✔️
✔️
Physical damage coverage
✔️
Loaner devices for tablets, computers, and TVs
✔️
Get fast and convenient repairs
To get a repair started, use our Self-Service Portal to submit a Service Request. Some product, such as laptops, can be brought directly into stores. Please choose a product above, like TVs, to get more detail.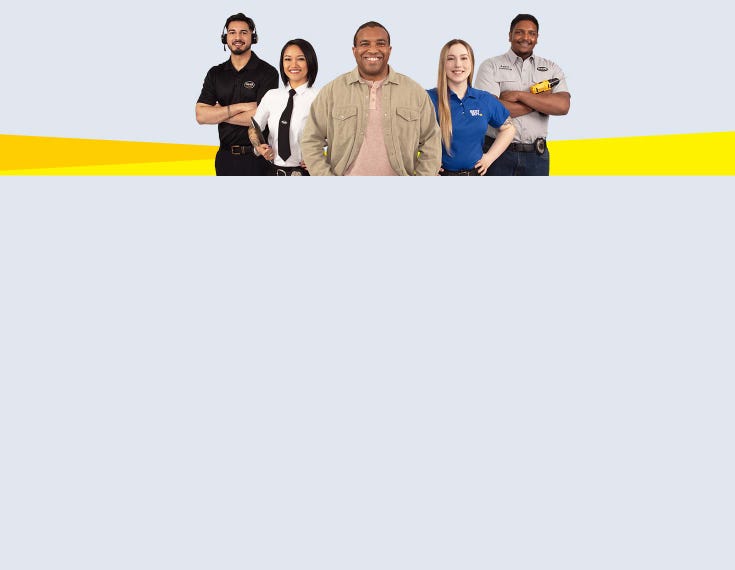 Disclaimers
1 Best Buy Protection plans are provided by Assurant Services Canada Inc. and/or American Bankers Insurance Company of Florida. Please refer to program Terms and Conditions for detailed terms, conditions, limitations, and exclusions. When purchasing your Best Buy Protection Plan please provide your email address to receive your full program terms and conditions, or at your request, an in-store associate can provide you with a printed version at time of sale. Visit www.bestbuy.ca/protection to view your plans.

Assurant Services Canada Inc. administers Best Buy Membership billing and collection of service fees (where applicable) on behalf of Best Buy Canada Ltd.
Legal Warranty: According to Quebec's Legal Warranty, a client can expect that any item they purchase will be fit for its ordinarily intended purpose, and will be durable in normal use for a reasonable length of time, having regard to its price, the terms of the purchase contract and the conditions of use.
2 Monthly-billed Best Buy Protection is available for Computers, Televisions and Major Appliances. Monthly-billed Best Buy Protection with Physical Damage is available for Computers and Televisions.
3 Service Requests due to physical damage on TVs require payment of a Service Fee.