Best Buy School Tech Grants
Better education through better technology.
At Best Buy, we believe that access to technology is a key component to building a student's confidence and creativity - qualities that open doors to future possibilities. The Best Buy School Tech Grants program exists to equip Canadian students with the right technology to keep them inspired, motivated and empowered as they learn and grow.
During the submission period, a school can apply for one of the two following types of grants:
Best Buy School Tech Grants are offered as a way for schools to improve or integrate technology in their classrooms to advance student learning. This could include new technologies for areas including libraries, special needs classrooms, literacy programs and STEM courses, etc.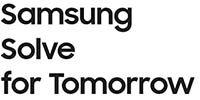 NEW this year! Samsung's Solve for Tomorrow Technology Grants are available for schools looking to boost interest and proficiency in Science, Technology, Engineering or Math (STEM) learning among teachers and students. Schools awarded this grant will work with Samsung to curate a custom technology package to enhance offerings such as robotics clubs, math programs, coding, makerspaces and digital media courses.
Schools may only submit one application per submission period.
The application period is now closed.
Thank you for your interest in our program but our application period is now closed.
We will be offering elementary and secondary school grants in the fall of 2021. If you would like email notifications when these grants open, please sign up to our Educator Database using the form here.
Frequently Asked Questions
Which Schools are eligible to apply?
Grants for elementary schools are open to Canadian public schools with any grade range from kindergarten up to and including Grade 8. Grants for secondary schools are open to Canadian public schools with any grade range from Grade 9 up to and including Grade 12. The application must be approved and submitted with permission of the school's principal and the knowledge that the donation would be in compliance with the regulations and guidelines of their school board or district.
Why are some of the grants focused on supporting programs for Science, Technology, Engineering and Math?
There is a recognized skills gap in Canada in the area of Science, Technology, Engineering and Math (STEM). At Best Buy, we believe it's important to help educators provide students with the right tools to keep students inspired, motivated and empowered to continue their education in these areas. We hope that by focusing grants in these areas, we can encourage schools to engage students in their STEM education.
How much are the School Tech Grants for?
The maximum value of each grant is $10,000. Schools are required to fill out a budget as part of the application indicating how much funding they're applying for. The value of the grant is based on this individual school information. Applications that exceed the maximum grant value won't be considered.

How will the winners be selected?
The winning applications will be determined by a diverse panel of Best Buy employees. School Tech Grants will be awarded based on the merit of the submission and expressed need. In some cases, Best Buy may call or visit the school (with permission) or contact the school board or district to help determine the final recipients. 
Who should be involved in creating the application?
Applications can be created by one teacher, or by several staff with support of their students, parents, and/or school board leadership. The most successful applications are generally those developed by a team of stakeholders. The application must be approved by the principal of the school.
Am I only allowed to spend my grant money at Best Buy?
We pride ourselves on having the latest and greatest technology that students need to excel in school and have a dedicated team who can help teachers with their purchases. Our Best Buy for Education team has access to products and devices that are specifically designed for teachers and are happy to assist recipients make the most of their grant. We do however, recognize that schools are bound by school district approved vendors impacting the technology that can be purchased, installed and serviced in schools; which is why we provide monetary donations.